Set in a dystopian doll house, Jameela, a friendly little girl wants nothing more than to fit in with the girls in the house. As she doesn't look like all of the carbon-copied girls, she is rejected by them. That's when she meets odd Yasmine and ultimately, must choose between true friendship and being outcasted or fake friendships and fitting in. 

7 minutes | 2019 | Arabic (English Subtitles) | Color | DCP | Aspect Ratio 1.78 (16x9 VIDEO)
Festivals, Awards & Screenings: 
Now screening on SundanceTV & BeIN
Ajyal Film Festival
Doha, Qatar
November 15, 2019
Local Premiere
Special Jury Mention
CineKid Film Fesitval
Amsterdam, Netherlands
October 19, 2019
Screening Club
Providence Children's Film Festival
Rhode Island, United States
January 14, 2020
Official Selection
World of Cinema Short Film Festival / Women Film Festival
Amman, Jordan
June 23, 2020
Official Selection
Goteborg Arab Film Festival
Goteborg, Sweden
September 25, 2020
Special Jury Mention
International Kids Film Festival
Online, India
November 20, 2020
In Competition
Giffoni Film Festival
Giffoni, Italy
Semi-Finalist
SundanceTV Shorts Competition
SundanceTV, United States
November 18, 2020
Online MENA Premiere
Honorable Mention
Karama Yemen Human Rights Film Festival 2020
Online, Yemen
December 10, 2020
Yemen Premiere
Short of The Year
Online
January 27, 2021
Online Audience Award
Boston Palestinian Film Festival 
Online
August 2021


AFMI (Arab Film and Media Institute) 

Online
May 26, 2022
​​​​
Director's Note:
'Beit Byoot', meaning doll house, is a game played by many young girls in the Middle East. The rules of the game are simple: bring your doll to the playground and join the girls in creating a storyline. In this seemingly simple game, the little girls' politics can oftentimes be brutal with players' doll being disqualified simply for not fitting the beauty standards. It is then that girls learn the meaning of beauty and it's importance in the rules of friendship. In a way, women in this region never stop playing this game, even after they've outgrown their dolls. Beit Byoot is predominantly a story about fitting in and how far you would go in order to do so. I believe that my main character Jameela personifies this struggle when she comes face to face with the girly brutality of this doll game.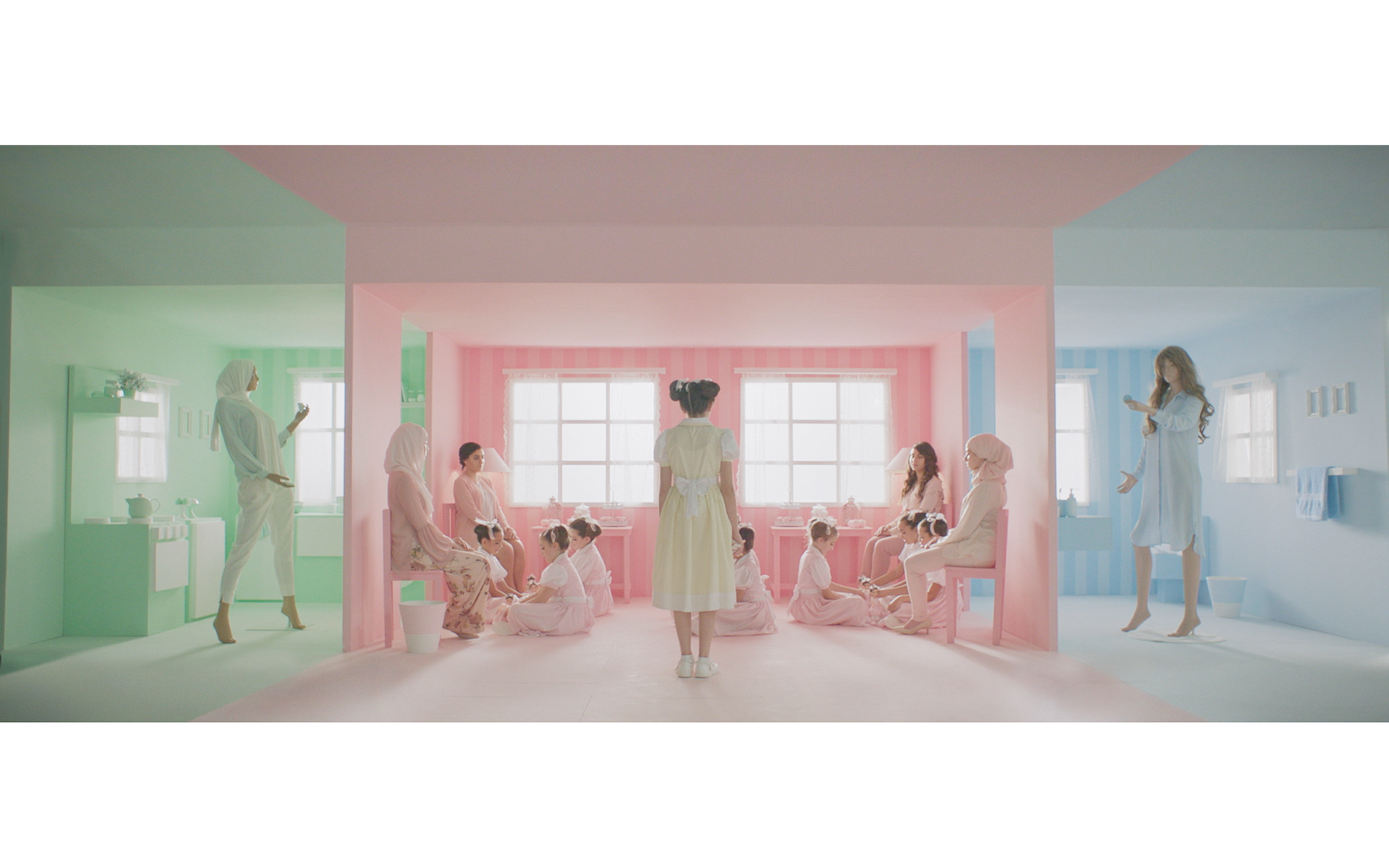 Press:
https://www.bein.com/en/sundancetvshorts/

https://www.qatar.northwestern.edu/news/articles/2019/11-ajyal-2019.html

https://providencechildrensfilmfestival.org/film-theme/coming-of-age/

https://www.screendaily.com/news/merzak-allouache-dominga-sotomayor-win-doha-film-institute-funding/5125191.article

https://www.followthehalo.com/features/2018/6/25/featured-culturalist-palestinian-filmmaker-mayar-hamdan
https://www.indiegogo.com/projects/beit-byoot-an-arab-short-film#/
http://www.dohafilminstitute.com/financing/projects/grants/beit-byoot
#beitbyootshortfilm